GOT STUFF?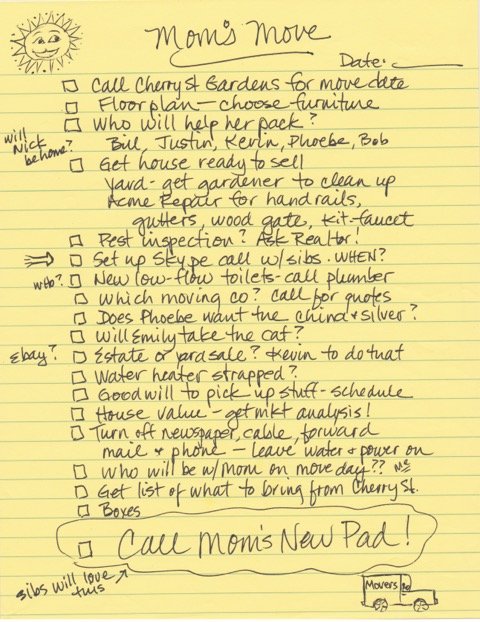 Has it been awhile since you moved? Have you accumulated a houseful of stuff? If the new home is smaller than your current home, this is your opportunity to trim down!
It's a huge chore, but for many folks, this is a relief! We will refer and supervise experienced, professional organizers who will work with you to eliminate some things, clean out your closets, and manage the packing. Soon, you will be ready (with our help) to hire the movers.
Our team will help you:
● Decide what to keep for your new pad, and what to eliminate
● Sell or give things away, and arrange for very valuable items to go to auction
● Arrange the move date with movers, organizers and senior communities
● Create a floor plan of the new home to make furniture placement easy
● Coordinate packing and unpacking, including arranging for boxes and packing materials
● Make sure everything is ready for the movers
● Place furniture and organize your new pad
MOVING DAY
We will find excellent professional movers, schedule them, and oversee the entire process. On moving day, the organizers, the movers and Mom's New Pad will be onsite to make everything go smoothly, efficiently and thoughtfully.
We will oversee these tasks:
Recommend careful, conscientious local movers
Schedule them with you and your new residence
Communicate your new community's procedures to the movers
Identify precious or fragile boxes
Arrange for professional cleaning of the home
Meet you and the movers upon arrival at the new residence
Your new home will be ready for your arrival, packing materials removed, towels hanging and bed made!
"Clutter isn't just the stuff in your closet. It's anything that stands between you and the life you want to be living."
~Peter Walsh